Everyone, not just the President, could use a 100 Day Plan when taking on a new job or position. A thoughtfully created 100 Day Plan, supported by effective online training, can drive organizational accountability for ensuring new hire success.
Terms like the "100 Day Plan" or the "First 100 Days" conjures up accountability measures for new C-suite executives or newly-elected political leaders. By would should only people like a Fortune 100 CEO or the President of the United States have a "100 Day Plan"?
In addition to standard new employee training, It's important for every new hire to have a new hire success plan, or a 100 Day Plan, starting at Day 1. Or even Day 0, when possible. Having such a plan indicates that new hire success is taken seriously and accountability will be measured. And accountability should be expected at a personal level, at an organizational level, and at every level in between.
Consider that "research tells us that 4 percent of new employees leave a job after a disastrous first day and 22 percent of staff turnovers occur in the first 45 days of employment. These losses can add up, given estimates that losing an employee in the first year costs at least three times that employee's salary." Or that over 45% of HR estimates that more than $10,000 per year is wasted on faulty onboarding and over 41% of HR estimates that current on-the-job training content needs updating.
So, working under the premise that that every new employee should have a 100 Day Plan, what could that plan look like? And, what portion of that plan could be addressed via online training? How can you measure success against goals? Here are some thoughts to spark ideas of how you and your organization might get started in creating 100 Day Plans for everyone, and how and why to address portions of the overall plan through online training programs.
What's in a 100 Day Plan?
Every organization should partner with employees to create a personalized 100 Day Plan (or a 30-60-90 Day Plan, if you prefer) aligned with organizational goals, strategies, and measures.
In general, 100 Day Plans could include:
Stepping stone goals at 30, 60, 90, and 100 days (or whichever time targets make sense for your organization)
The ability to make adjustments if targets are not hit or more time is needed
List of goals and objectives, broken out at intermediate milestones
A plan for measuring goals and tracking success
A plan for employee performance support to ensure success
Involvement in plan creation by the employee, manager, co-workers, and executives
Learning plan to acquire necessary knowledge and skills
Learning where to go to find answers (you don't always have to know the solution, you often just have to know how to figure out the solution)
Respect for the work experience and knowledge that the employee brings, and how to leverage that knowledge in the new position
To make the list above more concrete, it could be packaged in the following form, as an example:
Assigning a mentor (e.g., co-worker, SME)
Assigning a coach (i.e., manager)
Providing opportunities to build a network through informal meetings and lunches (e.g., with management, executives, departmental and inter-departmental peers)
Orienting information (e.g., who's who, best lunch spots, how to reserve conference rooms)
Training on company mission, vision, culture, norms and best practices
Training on products and processes
Training on the competition
Setting up performance goals, metrics, and measurement
Providing a checklist and timing for employment paperwork, benefit forms, etc.
Addressing Key Components of the 100 Day Plan via Online Training
I should be clear here and restate:
Not all portions of the 100 Day Plan can (or should) be accomplished via online training, but probably more portions than you might initially think can be delivered via self-paced or blending learning programs that include online training.
For example: From the numbered list in the previous section, numbers 3, 4, 5, 6, 7, and 9 could potentially be addressed via online training and/or online training blended with other forms for communication.
Why would we want to consider online training as a vehicle for communicating these types of messages? Because communication via online training aids in:
Consistency: Providing a consistent experience and message throughout all parts of the organization. Content is communicated to everyone in the same way.
Automation: New hires in all office locations can get a timely introduction to critical communications. No one need wait for a live training class to be scheduled, or to travel to headquarters, to get access to needed training.
Collaboration: Modern online training tools have embedded features that allow people to begin networking immediately (microblogging or sharing video, audio, documents and links). Even better, the information that people share can easily be collected and rolled up into new training modules for future new hires.
Tracking: LMS's give you the ability to track and manage new hire cohorts, easily sending updated training modules to cohorts or individuals when warranted, and to track group and individual success.
Refreshers: Because new hires might be overwhelmed with information on the first day, or even the first several months on the job, centrally-managed training allows you to easily invite new hires to review information they may have forgotten or had insufficient context when they were still new to the organization.
Mobility: Ability to take learning to the job site and learn any time anywhere on their device of choice.
Driving Accountability through Measurement
Regarding measuring effectiveness and accountability through online training, first you must separate out the portions of the 100 Day Plan that you plan to address via online training. Then determine what reports you can create. Tie online training reports to bottom line business metrics. What relevant data can you provide that everyone in the organization (not just the L&D department) will want?
Here are some ideas:
Benchmark business metrics (for example employee retention rate, success in meeting goals, sales numbers, support instances, etc.)
Benchmark training metrics (engagement, completion rates, quiz scores, etc.)
Tie the training metrics to the benchmarks and analyze trends on the individual, new hire cohort, departmental and organizational levels.
Gather feedback from employees (training surveys, HR surveys, etc.). Map business metrics to satisfaction data, and see where you can provide employees with better support (training, SME access, HR, equipment, etc.) to become more productive.
Track how new hires who attended training are impacting sales, support, or product development metrics.
Providing training is a large part of helping new hires become acclimated to their roles and the organization. Ensure that you use training when appropriate, and in a constructive manner, to gain results. And, measure those results by tying them to business metrics every time.
Prove You're Training Your New Hires the Best Way for Your Organization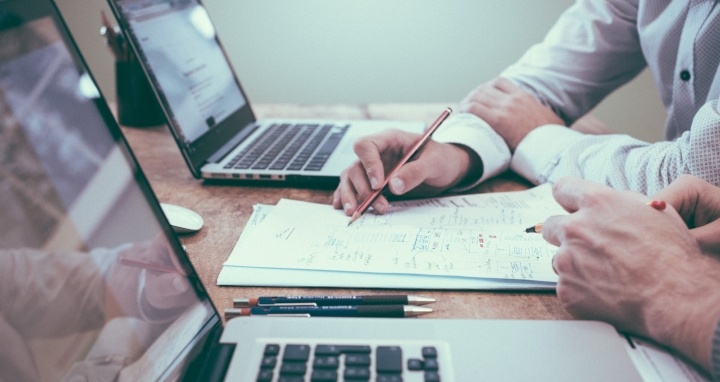 Every new employee, in conjunction with his or her manager, should create a 100 Day Plan. A large component of that plan (but not all of it) will necessarily include training. Think creatively about what the format of that training should be. What do your new hires need most? Live training? Online training? Face time? Social collaboration? One-to-one, one-to-many, many-to-many training? Something else? Chances are that your answer encompasses a blend of all these forms of learning. But, don't just guess what's best—prove success by having a plan, listing goals, and correlating learning to hard business metrics.
Do you believe every employee should have a 100 Day Plan? If so, what best practices have you found to create these plans, what portion involves training of some kind, and how do you drive accountability at all levels?
Gauri Reyes is a talent developer and learning leader with extensive experience in roles ranging from software management to managing the learning function in organizations. She is Principal Learning Strategist and CEO at Triple Point Advisors and Founder of the YOUth LEAD program. Follow her on Twitter, LinkedIn or Google+.
Share this on