Having trouble keeping your training lively and memorable? You're in good company! According to a recent survey we conducted, 51% of trainers reported that making training engaging was their biggest challenge! If you're having trouble making your training engaging and memorable, look no further. I've put together a few free ppt templates to make your training more memorable. Creating good training material first starts with awesome content, but of equal importance is the use of strong visuals elements! But, creating those visuals for your training requires a little bit of effort – especially for trainers who aren't especially gifted in the area of design.
Still, for those amazing instructional designers with those killer design skills, having creative freedom with your designs can also be a double-edged sword. Sure, you have the flexibility to be creative (unless you're forced to adhere to a strict style guide created by your company, which is super particular about their brand). And in that case, you can still find some inspiration here! On the other hand, it's easy to end up in a design rut – working with the same basic color palettes, layouts, and visual metaphors – just because you've already done the heavy-lifting of creating content.
That's why it's pretty awesome to know that there are a lot of free powerpoint templates that can alleviate some of the design burden in the process of your course development. They can also help to spark your creativity so you can spend less time worrying and more time creating engaging training that you can load directly into your Learning Management System to quickly launch your training online.
Now, without further ado, here are three free PowerPoint templates you can download and use for your next training project. Hopefully they'll lighten your design load and spark your creativity! Oh…don't worry Apple users, these also work in Keynote!
3 free PowerPoint templates
Download this free Slant Designs Template which you can use it to simplify intimidating topics for your trainees. This templates brings simple designs and animations to make your trainee experience more engaging. After all, that is what we strive to achieve so that to make learning most effective for the trainee.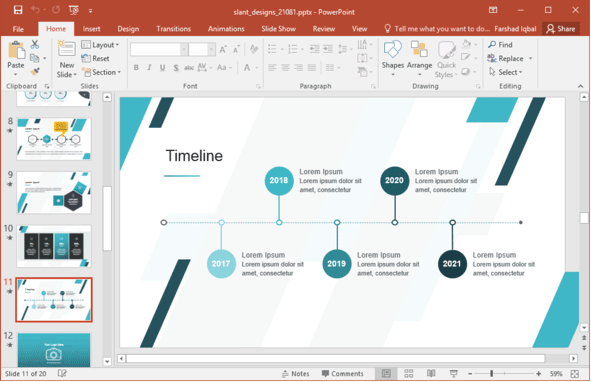 You can find this and other exciting slide templates like this one at presentermedia.com.
Looking for something more eye-catching? Download these free modern Kotio PowerPoint template. While more visually appealing than the Slant Design Template, it is still clean and flexible enough to be used as a traditional presentation template, an online training module, or for an online quick reference.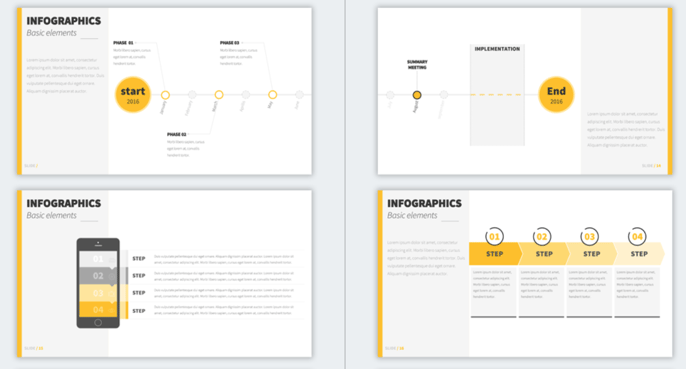 You can can a variety of sleek creative animated PowerPoint designs at Slidesmash.
How about adding more flair with cool icons and give it a more techy feel? Download this Imogen presentation template. The mix of blue, green and dark gray give this template a polished look, yet cool shapes and icons make it interactive and fun.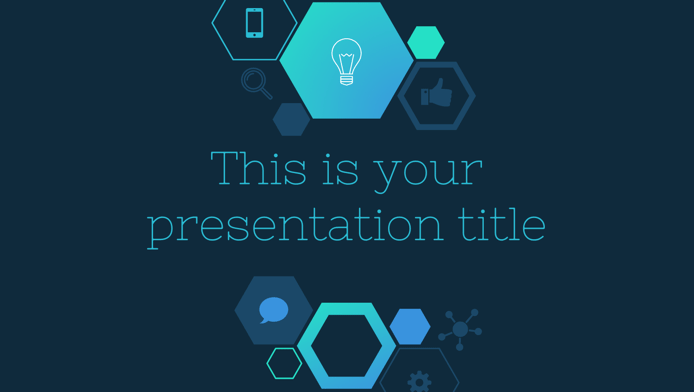 Check out more cool templates like the one above at SlidesCarnival.

Remember, online training templates don't have to be boring. Picking the right online training template can make or break your training.