It's not easy to capture the attention of an audience, let alone keep them interested! For trainers, the job can be even more challenging. So, here's a little help to make your next training pop.
Bring it to life with video!
Need to get your customers or users to take your training? What if you could easily build a video and animation to spice up your training content super fast. Your dream is about to be reality. Read on…
Animatron Wave is a pretty cool tool for making videos – made for trainers and marketers who either don't have the time or skills to use complex video creation tools. This one's not free, but you get some decent features like the ability to create a set of color pallets, fonts and logos to match your brand. You'll get access to an extensive library of 2.5 million stock video and image assets. My favorite feature of all is that you can easily create videos in popular – in case you want to make your videos social!
Suggested Use: For trainers who need to promote their training materials on social media.

Need animation and need it quick? Animaker's slogan says it's "shockingly easy to use." The free app, allows you to build animated video shorts from their template library. Select from a variety of characters, objects, and backgrounds. It's great value for the price. If you really want to make your next training pop, create your very own "virtual assistant" to help you deliver training content.
Suggested Use: For trainers who have long training sessions or training people on the go. Give remote learners a smiling face to look forward to.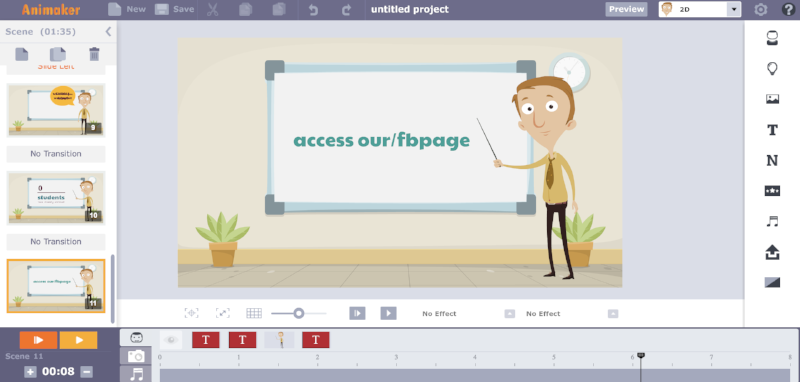 Mix it up with Mixamo! If you really want to get the creative juices flowing, you can create a 3D animated avatar for free. This web application doesn't require 3D modeling experience at all. You just chose a character and pick the animations. Its really that easy! You can look like a pro without spending the time.
Suggested Use: For trainers that have to walk participants through step by step processes. Use these characters as a guide.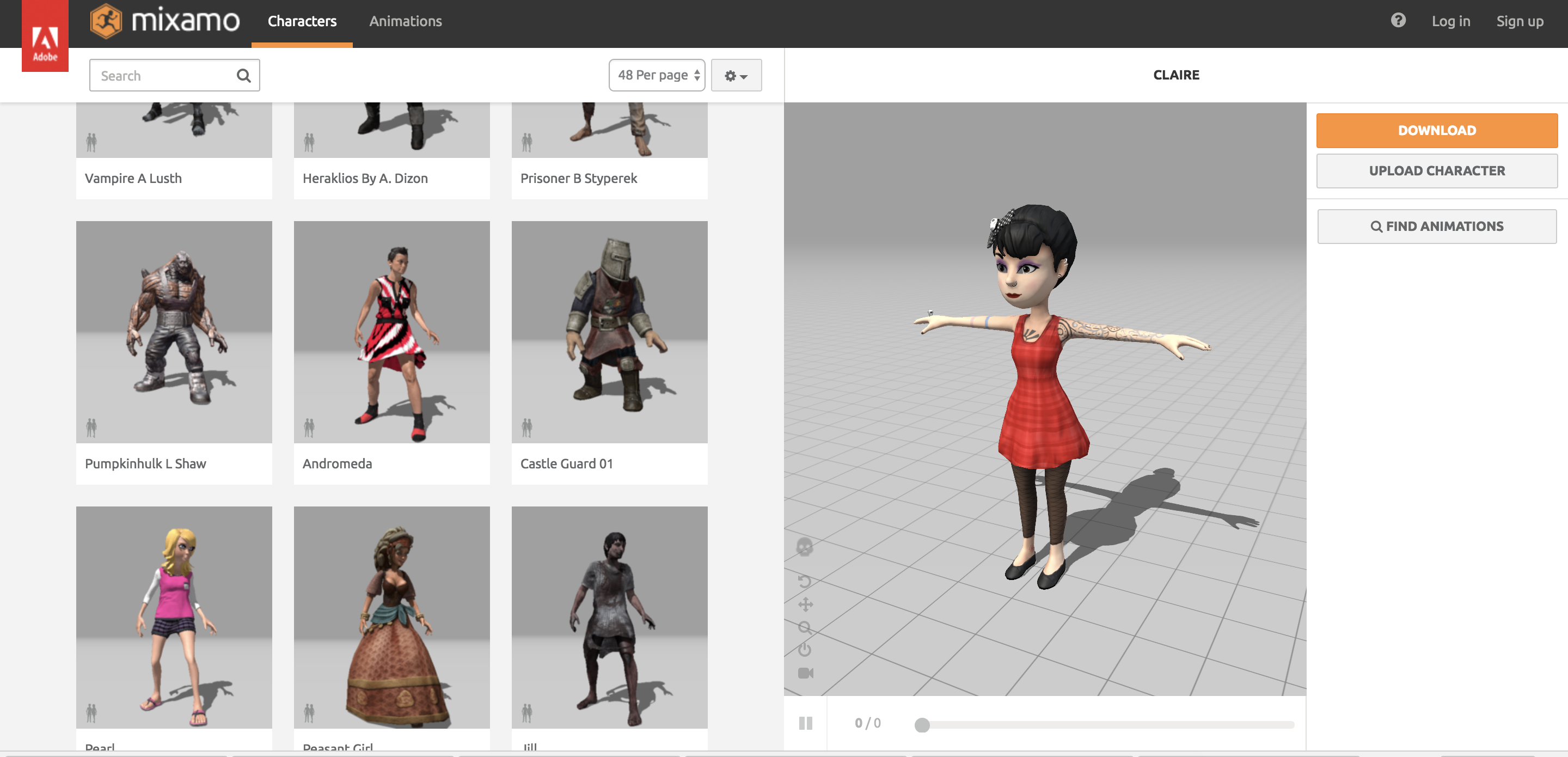 Give your slides a little pizzazz!
Who doesn't use slides? We all do. They're a great way to build engaging content for online training and in-person training presentations, but the same old templates can get a little stale.
Presenter Media has some mind blowing animated slides! Not only are they visually pleasing designs, but presenter media also offers fully loaded themed presentations on specific topics. Choose from a library of common business topics from SixSigma to Business to Finance. Now, this one's not free, but it's pretty affordable and they offer presentations in PowerPoint and Keynote. This one will help your training presentations go from good to great for sure.
Suggested Use: For trainers, who need help building content beautifully and want no-fuss dynamic slide animations.

Slide Carnival offers an assortment of free slide template styles, from professional templates to playful templates. These are not highly interactive, but they are nice, clean designs that'll get you away from the typical boring presentation templates. What's cool about these is you can download PowerPoints or Google Slides and you can change the aspect ratio from 16:9 or 4:3 to suite your display settings.
Suggested Use: All trainers can benefit from these, but if you have a more corporate audience, you should definitely be able to find something that will do the job!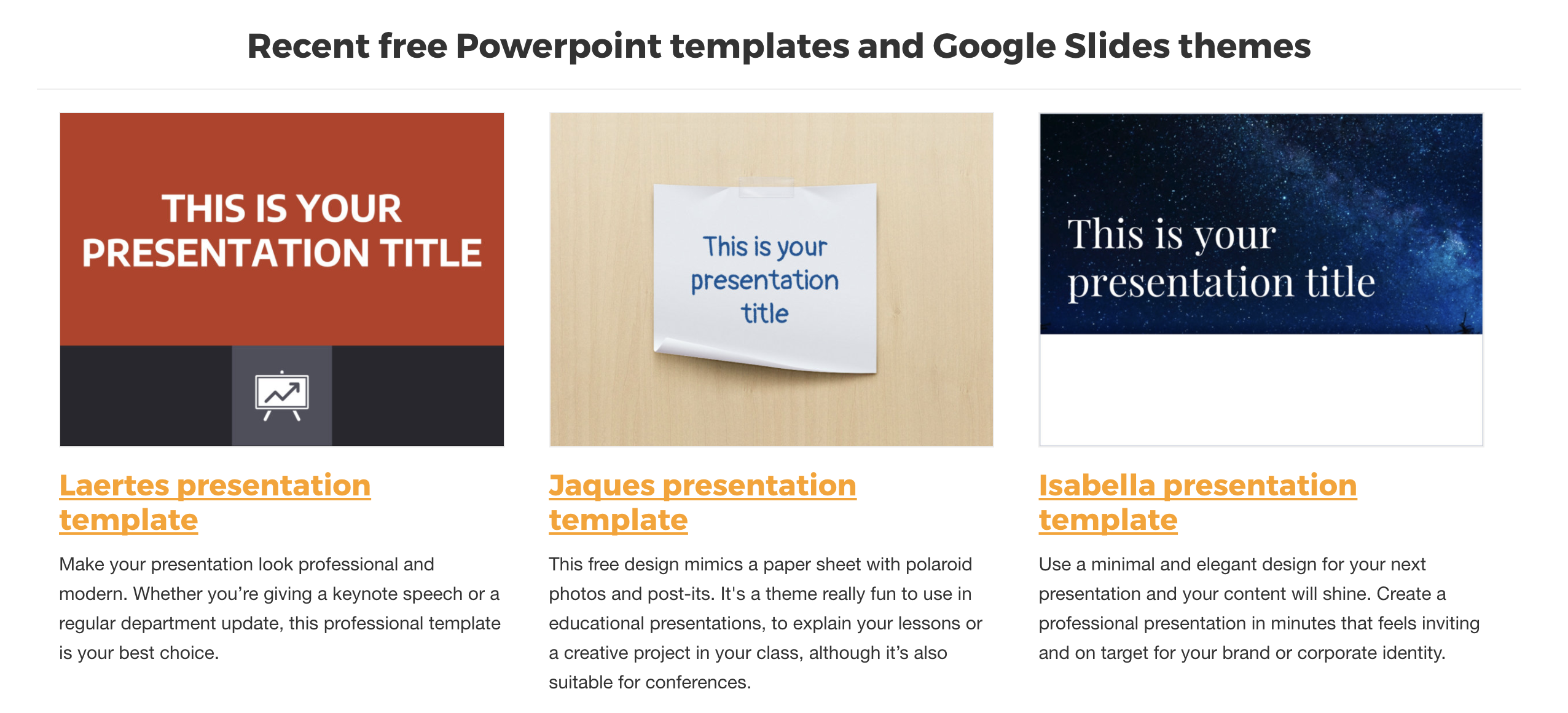 Make it sparkle with photos!
They say a picture's worth a thousand words… how about a thousand engaged training participants. We've all sat through trainings with text heavy slides. Boy, what a way to make a day drag on. It's amazing how the right photo can help tell a story. These tools can help you do just that.
Quickmeme is a super easy meme generator. You can upload your own photos or use photos in their library. You'll find popular meme photos that have been circulating on social media. If you're training sales people, throw in a few fun shots of them in action and add some text bubbles. I'm sure by now you've seen the "Show me the money" meme below. In seconds, you can create memes like this one to add a little humor to your training or presentation. There are some pretty hilarious photo captions just waiting to happen. BEWARE: Use discretion with this one. Keep in mind who your audience is. If you're not careful, you might find yourself looking for a new job. 😉
Suggested Use: For trainers who have long training sessions or sales teams who like a little lively banter.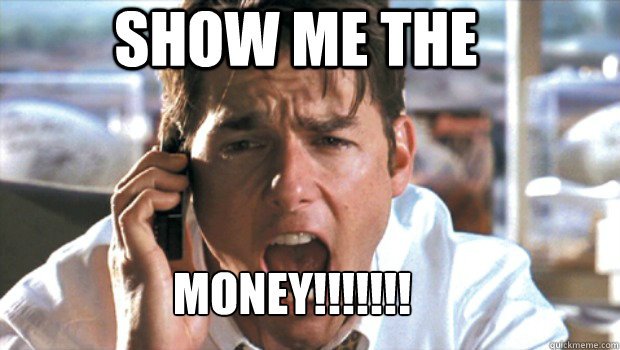 Sometimes you want a visually stimulating way break up text. Word it out lets you make text clouds from a string of words of your choice. This could be a great option to introduce a new topic in your presentation, video or online training course. You can change the background and text colors, fonts and sizes. And, Word It Out automatically generates it. I made the one below in just a few minutes.
Suggested Use: This one is for all trainers, but if you frequent topic changes in your training, this one is a great option.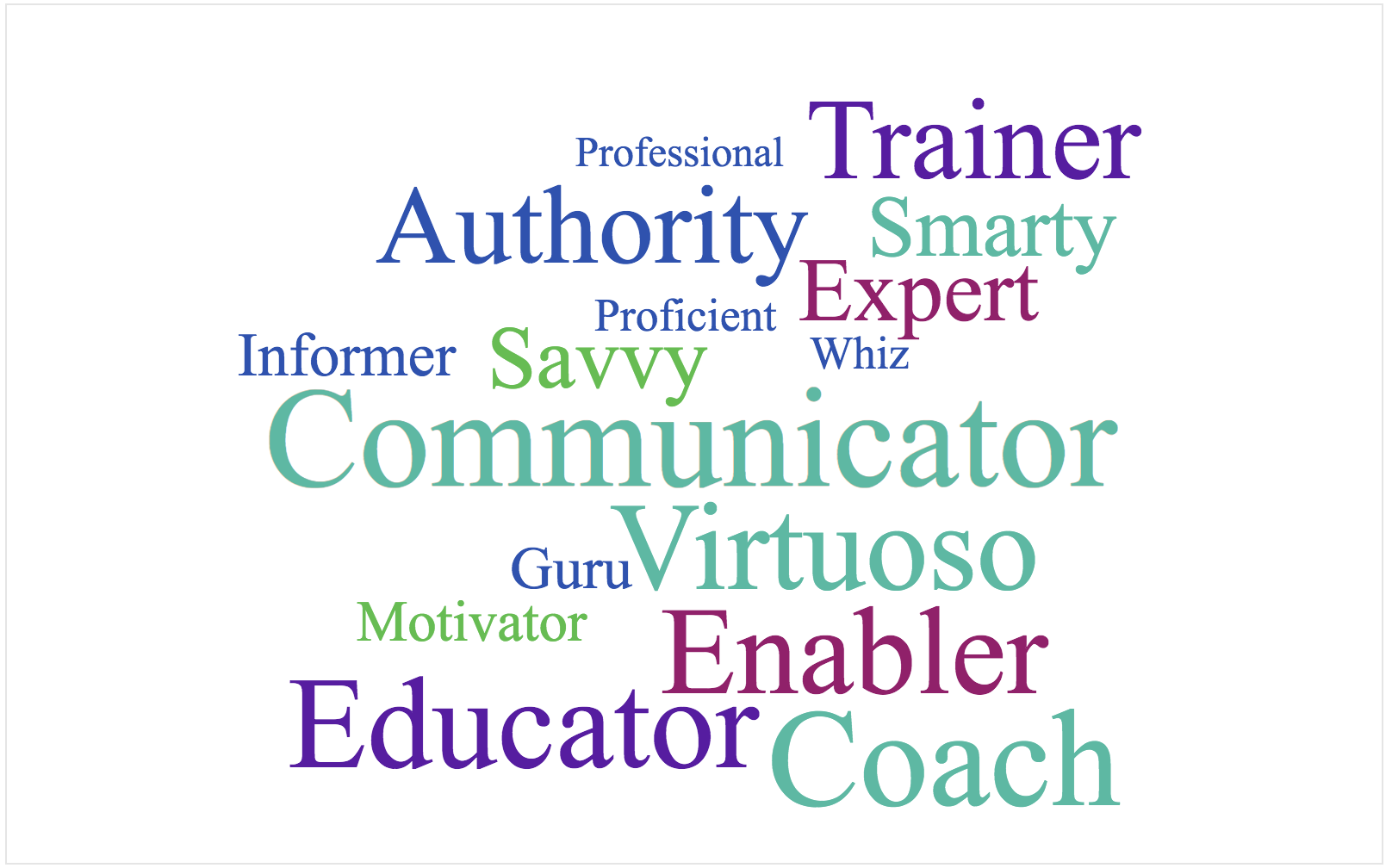 You're behind the pack if you're not using Giphys in your presentations. They are a great way to bring emotion into your training materials. You can add a funny giphys or serious giphys to set the mood and tone of your content. Search for virtually any word and you'll find a million crazy, funny mini video clips that can be easily added to PowerPoint, Keynote, Slides or any online course creation tool. Dance Carlton!
Suggested Use: For trainers in need of breaking up monotony. Add a little humor!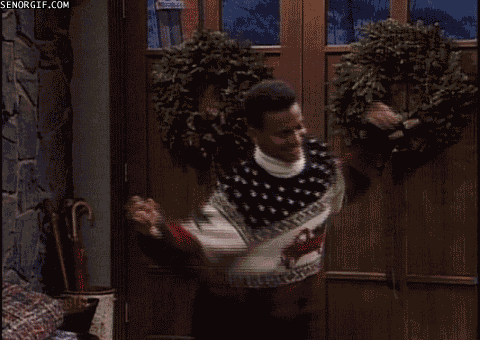 Whether you're training contractors, resellers, sales teams or customers; your job as a trainer is to help training participants understand the material to support business goals! By adding interactive media, photos and graphics, you make training bearable and, if you're doing it right — maybe even enjoyable. Mindflash Learning Management System allows trainers to incorporate rich media and virtually all file types into a seamless training experience.