Leaving a positive lasting impression with customers can not only turn into revenue, but can also build lasting relationships in addition to increasing your chances for repeat and new business. Customer Services should be the number one training goal for businesses. Companies need to equip their teams with exceptional customer skills and techniques for creating a excellent experiences.
ECHO & American Express found in their 2012 Global Customer Service Barometer that two-thirds of consumers surveyed were willing to spend more with a company they believe provides excellent customer service.
Have we really gotten to the point where consumers will pay more for the "golden" customer experience (CX)?
In 2012, Right Now's Customer Experience Impact Report indicated that 89% of consumers have stopped doing business with a company after experiencing a poor service experience. What's worse is that those same customers went straight into the arms of a competitor.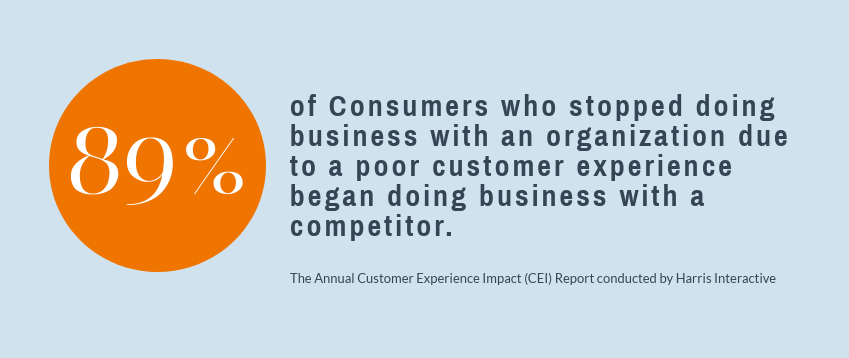 These facts reveal that customers are looking for a little TLC (tender love and care) and they deserve it. "The only right way to run a company – and the most profitable way – is to saturate your company with the voice of the customer." Richard C. Whiteley, The Forum Corporation, 1991. Providing a unique and positive customer experience should be a priority for your business and once achieved it will set up apart from your competitors.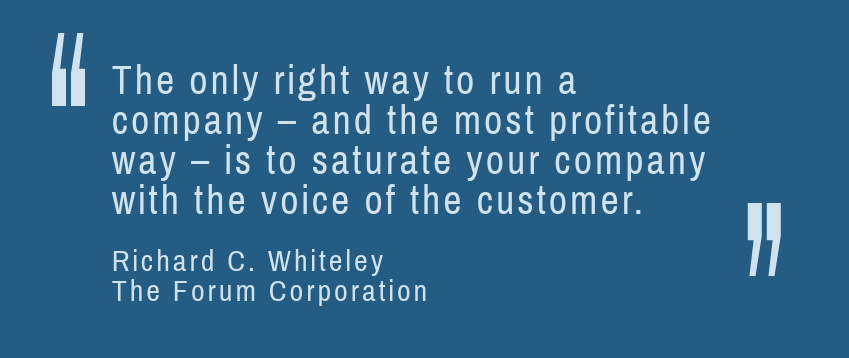 Here are 7 Be-Attitudes of Customer Service:
1. Be Timely & Responsive
Being prompt and responsive to customer inquiries and concerns is a must for the success of your business. Customers should feel important and their concerns should be addressed, and answered with follow-up in a timely fashion. Things tend to go south when people feel ignored and abandoned. Conducting follow-up phone calls, emails etc. are great methods to ensure concerns have been resolved.
2. Be Kind and Understanding
When you are experiencing difficulties and are frustrated with a service or product, a kind and understanding professional can be soothing and comforting. To de-escalate problematic situations, try to understand the customer's point of view and issues, and put all efforts into fixing the problem. Avoid transferring customers to multiple service professionals, because it can be frustrating having to repeat information. Get a grasp on the concern(s) and troubleshoot immediately.
3. Be Proactive
Keep customers in the loop with current specials, future promotions and products that might be beneficial. Don't overload them with a heavy sales pitch for unnecessary products. If there are any issues that have been identified that might affect the customer, keep them abreast and reassure them that you are committed to providing an exceptional customer experience. Also, give customers clear and concise instructions and information on how they should proceed in the future.
4. Be Open to Feedback & Suggestions
Don't take feedback negatively or as a personal strike against you or the company. There is always room for improvement, so be an advocate for the customer and make the necessary changes to enhance the client experience.
5. Be Transparent & Candid
Let the customer know that you are human and can and relate to their issues and concerns. Once transparency is reached, be candid and say "no" to additional products that are not needed. The customer will feel like you are on their side and that they are getting the best bang for their buck. Once a positive experience is achieved then repeats business is more likely as well as testimonials that can influence new referrals.
6. Be Inquisitive
Being inquisitive and asking the right questions will give the customer the impression that you are interested and committed to the conversation. Being thorough during the troubleshooting phrase can prevent the on-going telephone game of being transferred to multiple professionals in order to resolve an issue. Paraphrase often to ensure that you understand the concern and action that need to be taken.
7. Be Knowledgeable
The worst service failure is have limited knowledge of own your products and services, this can easily turn into a nightmare. Remember, you are considered the expert and customers are seeking guidance in order to make the right decisions. Be knowledgeable of all your products, services and offerings as well as updated policies and relevant information that can be pertinent to the customer.
Put these be-attitudes to work and you're sure to build the experience your customers expect and deserve. Then, you'll be on your way to establishing credibility and creating a memorable experiences that will keep your customers coming back.
Create Your Customer Service Training
Need to get your teams up to speed on your customer experience. Get started with your own CX training program with online training and in-person training components. Many companies use a Learning Management Systems (LMS) to deploy and track trainings to ensure that service teams are trained to deliver repeatable service experience.
Keisha Stoute is a content curator with 11 years of business experience in a number of industries. She is also an adjunct professor, empowerment writer, well respected professional mediator and principal trainer at Stoute Communications.