It's no secret – every company wants to improve profitability, but keeping customers satisfied is a major part of the equation. And with the array of competitive options available to consumers, businesses are challenged to retain and engage customers. One delay on a support ticket reply can cause a customer to bail ship and try a competitor – and potentially result in a bad review. (By the way, Super Office does a great article on customer service tactics to beat the competition, if you're interested).
In the past, customer training had been a bit of a dark horse in the race to capture the customer's coin, but now companies beginning to see that training may get them to the finish line faster.
Customer Training Notes from a CSM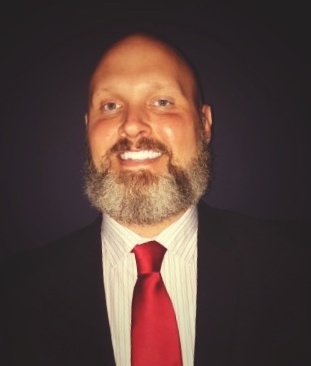 We interviewed Aaron Hemlepp, Mindflash Customer Success Manager, to get his take on on-demand customer training. In the Q&A, he explains how customer training improves revenue, helps with customer engagement, and creates loyal customers. He also shares the benefits of using a learning management system to successfully deploy customer training on-demand.
How do companies benefit from providing on-demand customer training?
By offering customer training on-demand, your business provides customers with direct access to learning materials. You can introduce new products to customers around the world and successfully provide training on how to use them. Real-time access provides standardized training for all customers. Also, on-demand training makes it easy to deliver consistent messaging which becomes more challenging as you scale in-person training.
If you create engaging content that helps customers quickly understand your solutions, your training could also have a hand in reduced customer turnover. Increased knowledge helps build customer loyalty and customer training provides that engagement in a way support tickets are unable to give.
Many of Mindflash's customers are also saving a lot of money with on-demand elearning. You can reduce or eliminate training related cost like travel expenses, on-site instructor cost, printed material, and loss of employee productivity.
Most organizations use a learning management system to deliver online training. The advantage of an LMS are that you can track and measure the success of your training in real time. You can view and track customer engagement. Gain valuable insight on customer engagement and the training tools you offer. Then, you can tie training metrics back to key performance indicators (KPIs) to measure the business impact.
What are the advantages for customers?
Customers can access their training from anywhere at any time as long as they have an internet connection. If they forget a step, they have instant access to training that covers how to use your products without waiting for a reply to a customer support ticket or being on hold for a "quick" answer on the phone.
With a learning management system in place, customers are empowered to learn how to use your solutions at their own pace. Your customer learns basic product knowledge and builds more advanced skills to improve use of your products. This is a key part of ensuring product utilization, which is a common KPI for customer success leaders.
Instant access to customer training minimizes delay and also provides immediate customer satisfaction. Even though we are talking about the customer benefits, it goes without saying that when customers are satisfied, they become more loyal to your business.
How can business leaders get started with customer training on-demand?
Implementing customer training through a learning management system is a process. Trusted providers like Mindflash will help you create a plan that aligns with your business objectives – even beyond your training goals. You should also get some guidance on how to build engaging content, including what content and quiz types to use for the best results. Once you create your plan, you can set your training to live and invite customers to participate.
Here are a few tips to keep in mind when getting started:
Your team will have differing levels of experience with managing software. Be patient. As trainers set up their first learning modules, give them time to learn the system.
It's OK to not know everything. Circle back with your trainer or subject matter experts to make sure you've got the necessary information that your customers are looking for.
Conduct a survey or get feedback from customers to make sure they are getting their questions answered and are satisfied with their training outcomes.
Small things make a big difference. Be sure your staff members break large concepts into smaller pieces so that customers can learn step-by-step within a training module.
Don't be afraid to be creative. A little creativity goes a long way in keeping training fun and interesting for your customers.
Overall an online learning management system provides better training on each and every product aspect from initial installation and access to advanced use and product updates.
How are you seeing companies use on-demand training for customers?
Today, many organizations providing training prefer the blended learning method which allows the trainee to consume web based content as well as the classroom based face to face training. Blended learning allows your business to combine more traditional methods of training within a learning management system. For instance, you can mix web-based training along with videos, text, and simulation training. This mix is an excellent way to help customers who learn through different avenues such as audio or visual to gain the most insight on your product. You can also incorporate classroom-based training for one-on-one interaction, a key to customer engagement. Blended learning has been shown to increase the overall effectiveness of customer training because it addresses a variety of learning styles.
What are the 5 top reasons to use an LMS for customer training?
Customer training gets your customers involved and a learning management system is an avenue for direct access to a variety of learning materials. If you choose a cloud-based solution, like Mindflash, your customers can access training on your products at anytime from any location. There's no need for your team to travel for introductory training or for customers to wait until support is available. All your material is available to your customers right when they need it.
Of course, pleasing customers is the first goal of customer training, but the benefits to your business can't be matched in any other way. Here are a few:
Your CSMs and training teams can be more productive.
Your business will earn loyalty from your customer base.
Your team will gain an understanding of customers' business & learning goals.
You will have measurable training statistics and reports to track customer engagement as well as customer interest and focus.
When customers are engaged through training, businesses Increase overall profitability.
Overall, your customer training provides standardized materials. Your business sets the standards to give your customer the best information possible about your service. Customers receive a consistent message about using products and working with your company. They consistently see you as the solution.
What can you tell us about Mindflash as a customer training solution?
Global brands like Intuit, Carvana, and Brislecone Holdings use Mindflash to train their customers. Most of our customers are astounded by how easy it is to get started. In fact, most customers are able to launch training courses within 48 hours of signing a contract.
Because Mindflash is a cloud-based service, the only thing you really need is internet connectivity and a device to connect to the internet. That's it! And, Mindflash is mobile friendly, so your customers will have the ability to access training 24/7 on devices such as, mobile phones, tablets, or laptops. This means training can be done anytime, anywhere there is an internet connection – Office, Home, Airplane, Hotel, etc. The Mindflash learning management system is simple. Because of its ease of use Mindflash LMS is easy for any business to launch a training program successfully with in-house content.
How does Mindflash help companies reach their customer training goals?
We place special emphasis on helping our clients be successful, not just with Mindflash, but with reaching your business goals. From the moment you become a Mindflash subscriber, a Customer Success Manager connects with you. We work with you to ensure that you accomplish your training goals. You'll start with a series of phone conversations.
The initial conversation identifies your goals for serving your customers and your timeline for rolling out the training. Then, Mindflash constructs a roll-out plan identifying 30, 60, and 90-day goals. This plan is the foundation for your continuous relationship with our team and the learning management system to provide the best training for your customers.
Need to get your customers up to speed on your solution? Get started with your own customer training programwith online training and in-person training components. Many companies use a Learning Management Systems (LMS) to deploy and track trainings to ensure that customers learn to use your product and see your business as the solution.