As a manager, you want your employees to complete a given training course. And learn the material. And apply learning on the job. And contribute to the company's bottom line. And enjoy the learning process.
As a learner, you look for the exact same outcomes—though perhaps in a different order than the list above.
Enter a critical, yet underused, learning strategy tool: the personalized learning plan (a.k.a., professional development plan). Learning plans are useful for onboarding, closing skills gaps, employee development, team development, mentoring, and a host of other uses that bolster personal and organizational productivity. If you are an L&D professional, do all in your power to get your hands on your audiences' learning plans straight away. Use those learning plans strategically to create timely, relevant, must-experience online training.
Learning Plans Defined
In its simplest form, a learning plan is a document (physical, online, or interactive) that is used to, well, plan learning. The document could be authored by the learner, the manager/mentor, or a combination. There are many excellent resources on how to write learning plans, so I won't cover that topic here. (See the Association for Talent Development or recruiter.com for two examples.)
According to Malcolm Knowles, pioneer in the field of andragogy (adult learning theories), adults tend to display the following five characteristic learning preferences. We are generally:
Self-Directing: We prefer to make our own learning choices and take ownership of our choices.
Experienced in Life: We can be a resource for knowledge sharing, community-building, collaboration, learning by doing, and viewing failure can be a learning opportunity.
Task-Oriented: We make learning a priority if we see its connection to our tasks.
Relevancy-Oriented: We want to solve problems through learning, rather than accumulate raw knowledge.
Expecting Respect: We would rather tap into our internal motivation for learning than be forced into compliance.
A Personal Story of Learning Empowerment
During a 1-on-1 meeting over ten years ago, my manager at the time said, "Gauri, you need to do some training this year. Figure it out and get back to me." What ensued is one of my most transformational personal learning experiences to date.
At the time, I was a software Program Manager. I was responsible for collaborating with 75+ members of the engineering, marketing, and executive management teams, yet not one of those people reported to me. When forced to reflect on my skills gaps, I realized I needed to focus on communication, influence, persuasion and negotiation. The resulting learning plan centered on learning to get results without authority. I have used what I learned every single day since then, both in my work life as well as my personal life.
That manager from 10+ years ago? He may have seemed hands off initially. On the contrary, he allowed me to be self-directed. He trusted my life experiences and that I would make good learning choices. He verified that my chosen learning path was relevant and applicable to my job. And he leveraged my internal motivation to learn, thereby ensuring learning success.
So, ensure that your learners create good learning plans. And, when everyone has a good, personalized plan, here's how to use those plans as a strategic tool to create must-experience online training programs.
Understand your Learners' Stories
Analyze the learning plans of your target learners before you design your online training program. Why? Because embedded in those learning plans are the secrets of how to engage and motivate your learning audience.
"Storytelling" in training is a hot topic these days. Reflect on storytelling in fiction, if you will. Great novelists spend a lot of effort on character development. In fact, a technique in writing fiction is to create a complete back story on each of characters that not only includes the basics (looks, clothes, personality, etc.) but also unique, interesting characteristics (favorite food, alma mater, favorite nail polish color, biggest fear, etc.). Most of the back story will likely never explicitly show up in the novel, but it comes through in the character's motivations, plot lines, and descriptions, making the character more "real". The same technique can be used when designing training. Collect the learner's learning plans. Organize the plans into "personas", or details of the learner's stories and what she wants to accomplish.
If you're a novelist, understanding your characters on a deeper level makes for great writing. If you're an instructional designer, understanding your target learners on a deeper level makes for successful learning programs.
The Value of Group Understanding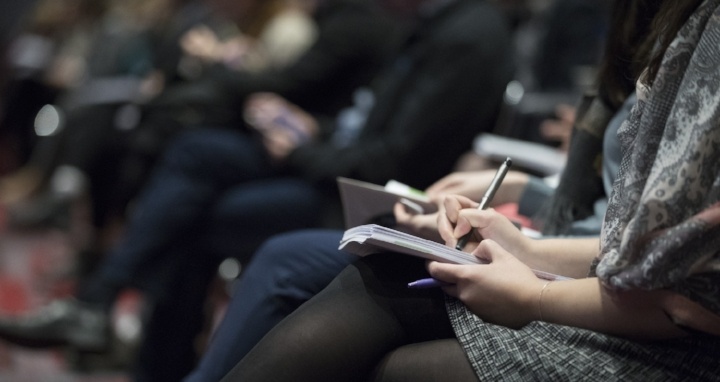 Once you have those individual plans in hand, consider combining them into a larger set of group learning objectives. Do the individual plans have any common aspects that you can incorporate into your online training? Are there a set of common learning paths that can be subdivided into multiple online training modules? How does employee experience level play into the skills training required?
Any one individual may not have captured the full set of possible learning avenues required to increase work productivity. But polling a group of learners can raise awareness of new learning resources and preferences. By understanding your learner at the group level, you can translate the learning plans into your LMS Course Catalog, thereby giving your learner options based on his need while still creating courses for mass consumption—offering personalized training for everyone.
Learning Plans May be Bigger than Online Training
You may be arguing at this point that good learning plans take experiences beyond just online training into account. And you'd be absolutely correct. Different learners seek different types of learning experiences.
Let's say that a salesperson, Marni, wants to increase her skills in cold calling. Marni incorporates the following desired learning experiences in her learning plan:
Take online training
"Shadow" an experienced co-worker
Participate in an focus group and identify common objections and objection-handling techniques
Read a best-selling how-to book
Receive feedback on cold calling skills
Technically, only the first item on the list involves online training. However, you can design a blended learning program that encompasses all of the learning experiences above and has online training at its core.
Imagine this corporate blended learning example that takes into account all of Marni's desired learning experiences:
Online Training: Marni completes online training module A (Cold Calling Part I).
Job Shadowing: Marni logs off online training and finds an experienced co-worker to "shadow" on the job.
Online Training: Marni resumes online training and completes module B (Cold Calling Part II), solidifying theory and practice.
Personal Feedback: Marni requests feedback on newly improved cold calling skills (from managers, mentors, customers, etc.). Learning plan is updated accordingly.
Focus Group: After a critical mass of learners have completed steps 1-3, Marni invites them to attend an internal focus group to discuss common objections. Learners produce objection-handling cheat sheets that map back to each commonly-encountered objection.
Content Curation: Since the focus group above was conducted via a live Yammer chat, Marni curates all comments post-chat and shares with the group.
Book Club: The online training "graduates" host book club meetings on cold calling techniques and the participants take turns curating content and connecting to on-the-job tasks.
Update Plans: All learning plans are reviewed periodically and updated accordingly. Revised plans are acted upon as required.
This example is just one possible learning path that can be based on the learning plan example above. Be creative. Involve the learner in the learning program design. And, because of the advantages that online training affords (cost, flexibility, reach, etc.), consider making online training the cornerstone of your blended learning program.
Do You Have a Plan?
It all starts with a great plan. Involve learners in creating their own learning plans. Engage managers, mentors and other key people in the process. Learning plans influence employees to be more personally connected to their learning and success.
How do you use learning plans at work and in your learning programs?
Gauri Reyes is a talent developer and learning leader who's had roles ranging from software management to managing the learning function in organizations. She is most definitely a planner. Gauri is Principal Learning Strategist and CEO at Triple Point Advisors and Founder of the YOUth LEAD program. Follow her on Twitter, LinkedIn or Google+.