Now more than ever, it's critical for learning professionals to address the incredible costs of high employee turnover. The trends are well known: People are staying at jobs for less time than they use to. And that's leading to extra costs, lost revenue, and generally, a tough environment for organizations to just stay afloat, much less thrive amidst this steady turnover and employee disengagement.
First, let me show you some statistics:
25 percent of Fortune 500 managers change jobs each year.
6.2 months is the break-even point for new managers, (from a Monster.com 2007 survey).
22 percent of staff turnover occurs in the first 45 days of employment .
46 percent of rookies wash out in the first 18 months (per Leadership IQ).
The cost of losing an employee in the first year is estimated to be at least three times the salary.
New employees who went through a structured on-boarding program were 58 percent more likely to be with the organization after three years.
So what can be done?
When a new employee joins an organization, they spend the majority of their time going through the on-boarding process, mostly with learning and development people like me. So ultimately, L&D pros are in a unique position to make a direct and measurable impact on employee retention and performance by rethinking the on-boarding process.
Rethinking On-Boarding
There are many ways to design on-boarding programs. Just do a Google search for onboarding, and you'll find plenty of ideas. But what we really need to focus on is trying to get people engaged and up to speed more quickly. In other words, to reduce time to proficiency. If we can get a new employee up to a productive level quickly, where they're contributing value to the organization, not only will they be effecting your organization's bottom line, but also increasing client satisfaction, and feeling more engaged personally.
Learning professionals need to think beyond the traditional new employee training programs they typically design and facilitate. Here are four ways we can do that:
Think Socialization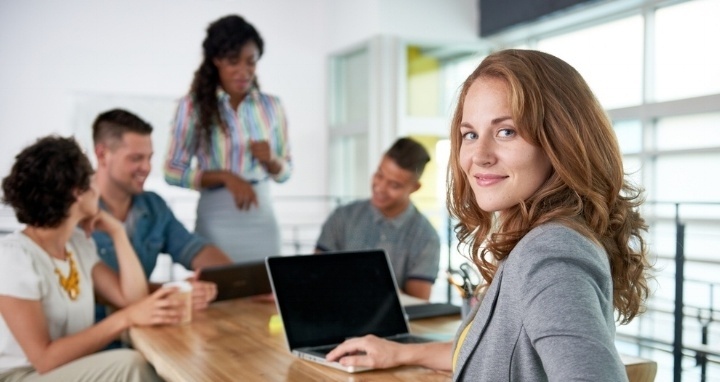 Organizational socialization is about integrating newcomers so that new people feel as though they're really part of the team.Studies have shown that employees who are effectively socialized are more likely to stay with the organization and perform at a high level. Socialization includes several factors:
Understanding proper expectations.
Role clarity
Friendships in the organization
An overall sense of belonging to the organization or sub-groups in the organization.
Learning professional should include the concept of socialization into new hire on-boarding in an effort to bring new people into the organization.
Foster the Leader/Employee Relationship
Most employees leave supervisors, not companies. This means the employee/manager relationship is quite possibly the most important relationship a new hire needs to establish. So the more we can build opportunities for managers to interact with new employees early and throughout the on-boarding process, the better.
Design New Hire Classes as Communities of Practice
If a community of practice is a group of people who come together with a shared interest and work as a group to improve, why couldn't a group of newly hired employees organization as a CoP with the common interest in learning what they need to do their job? In addition to effective new-hire training and a socialization program, we could help newcomers gather together with the right resources and access to experts with the intent of improving their craft, which in this case is their new job.
Gamification

As I have written before, introducing concepts of gamification into new-hire on-boarding can increase engagement and improve motivation. Gamification is an emerging discipline, but ultimately it's about adding elements of games — rewards, points, recognition — into your program. So, for an on-boarding program, you could design "levels" or "points" into the program, to incentivize completion. It could also include timelines and deadlines for achieving certain milestones.
And my favorite element is the quest: How can you send your new employees on a quest within the organization so they have to seek out and discover some institutional knowledge? Gamification has the potential to increase newcomers' enagement and motiviation through just a few minor tweaks to what you're already doing.
Again, the employee retention statistics are horrifying and by themselves are reason enough to send learning professional back to the drawing board. We have a great opportunity, however, to improve the retention and performance numbers in our organizations by rethinking how we design new hire training programs to consider the entire on-boarding experience.
Bill Cushard, Director of Training and Development at Allonhill, is a learning leader with more than 12 years of experience in training and performance improvement at companies such as E*TRADE Financial, Accenture, and Time Warner Cable.